Journal Entry:
Tue Jan 20, 2015, 10:13 AM
Facebook
l
Gallery
l
dA Portfolio
l
Watch Me
l
Note Me
In Pictures!
Here is a photographic journal of a night in the life of AGMeade. I know I've been radio silent on the writing front here on dA, but that doesn't mean I haven't been working. I have! I've been editing and rewriting up a massive storm. I fully anticipate being able to share some of what I've been working on in the next couple of days. In the mean time, a photographic journal.
Because what is a writer without hot beverage?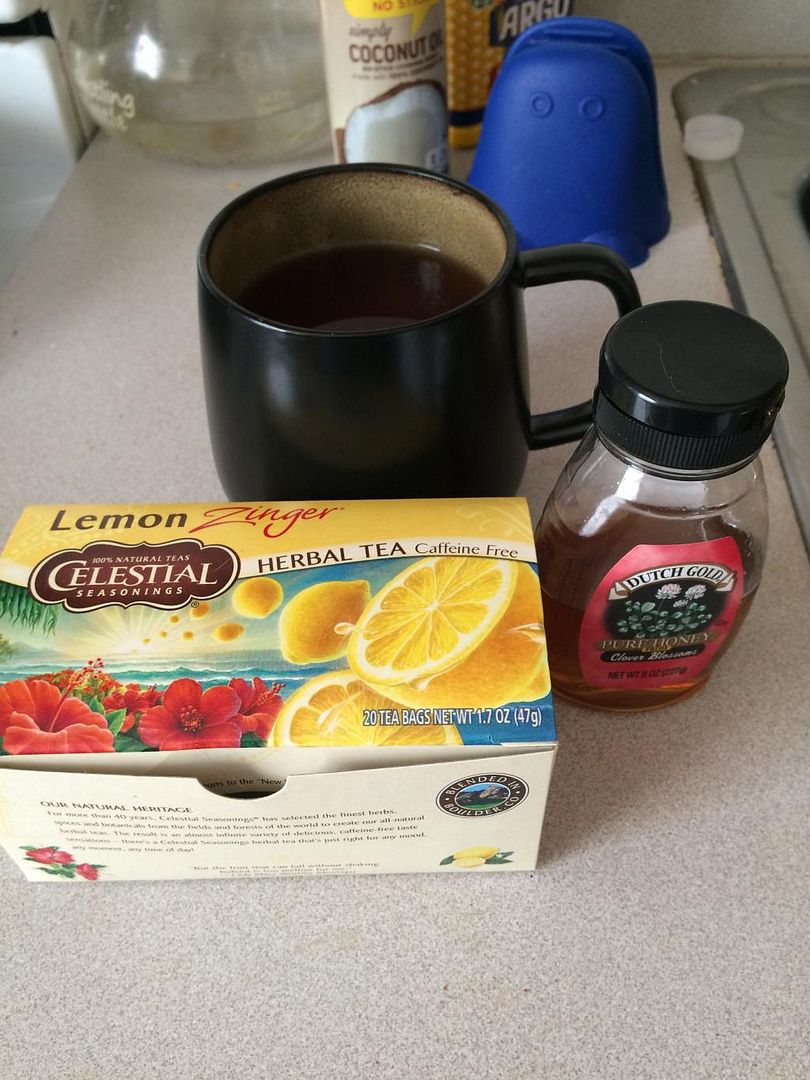 And furry companion to help? Or hold papers... while he sleeps. And look how clean those pages are!

And this is where the real work begins.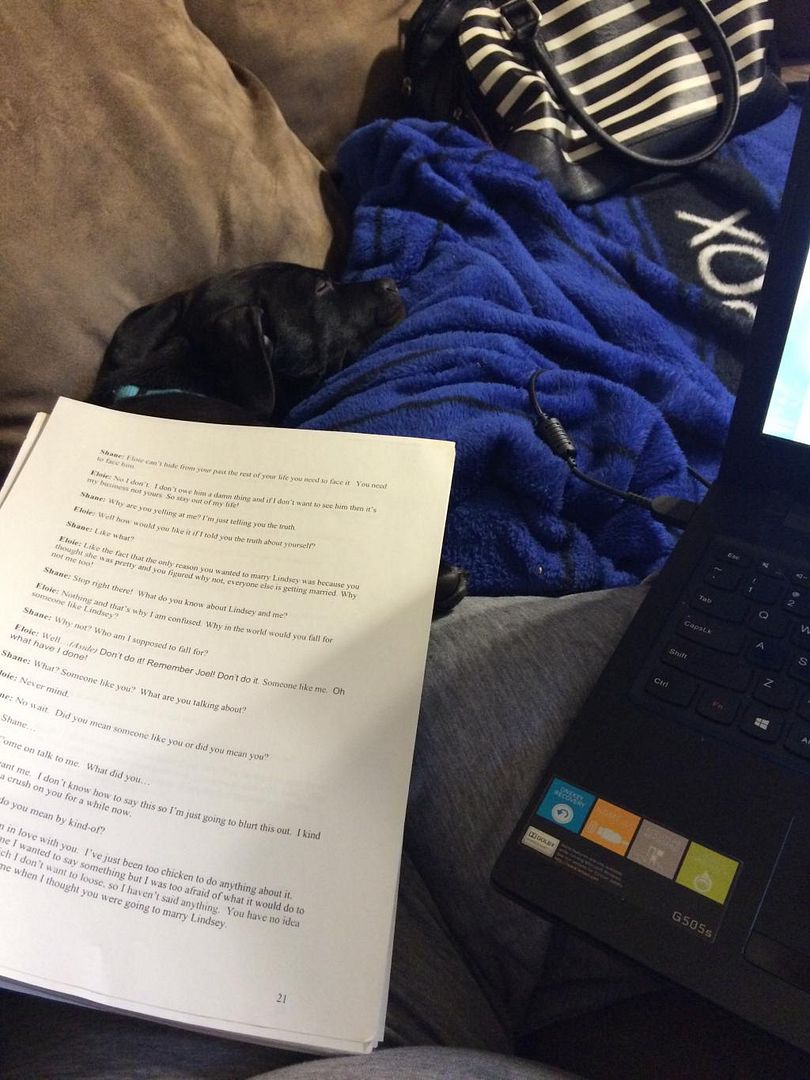 Not so clean now, are you pages?! Fear the writer and her mighty red pen!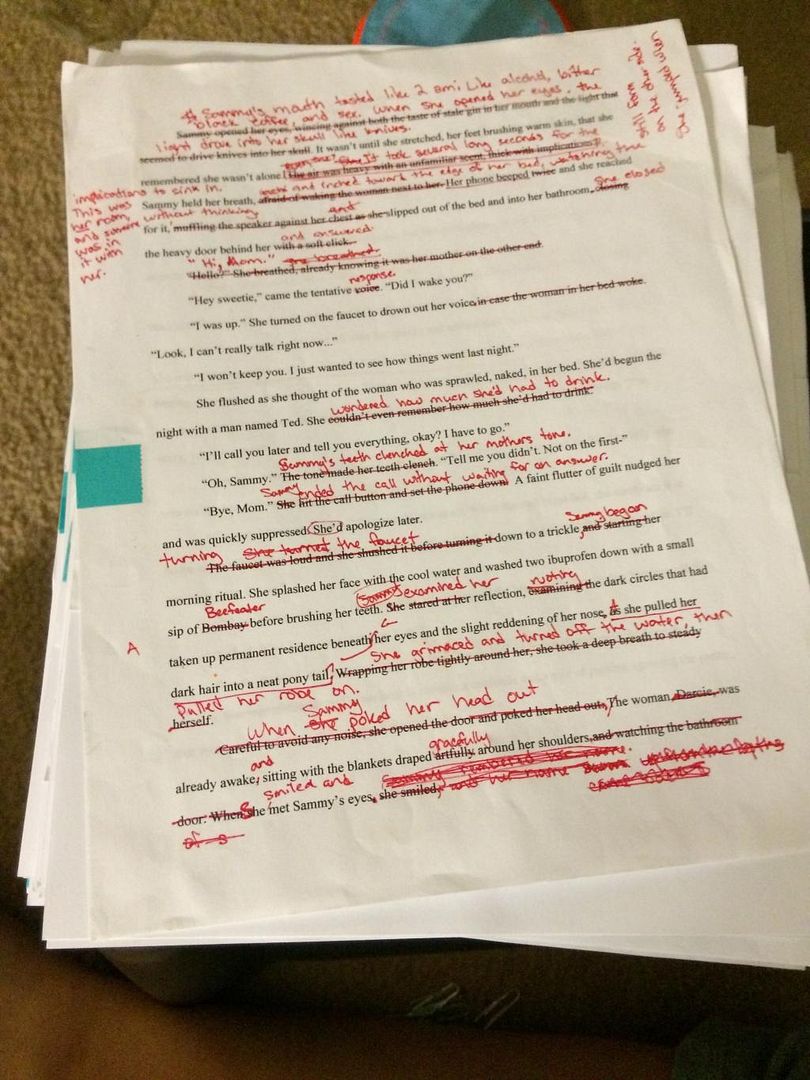 I take this: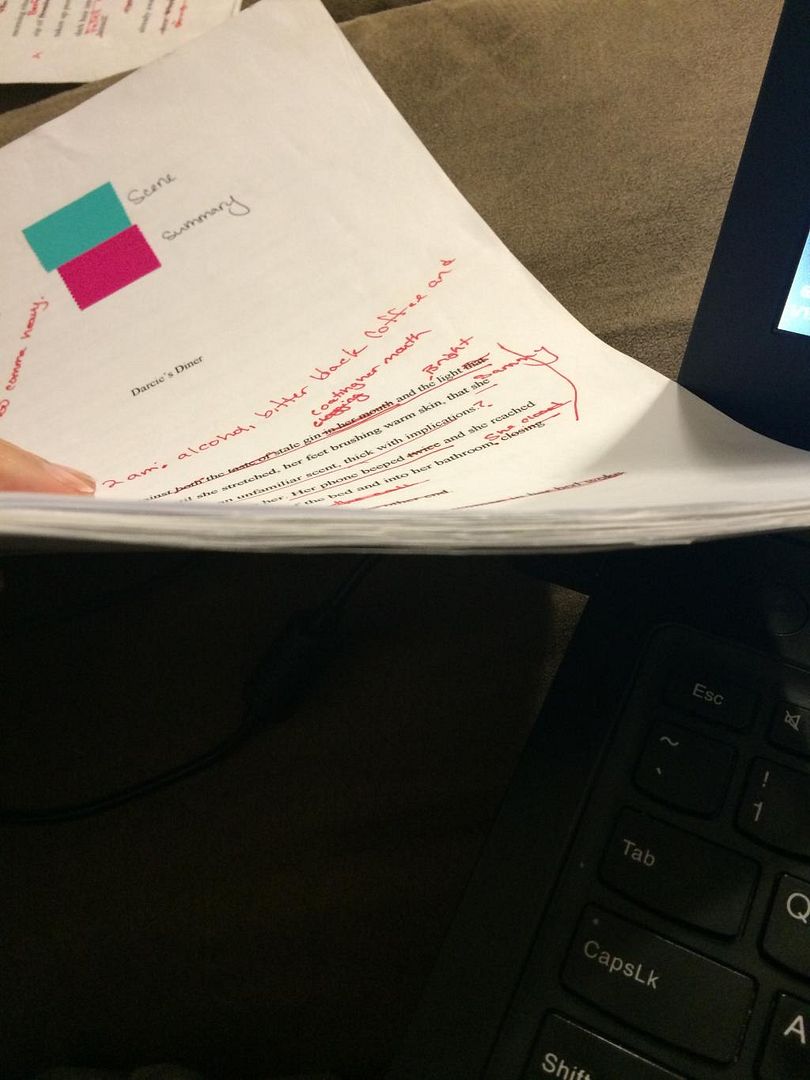 Cut it apart by scene and summary, then lay it out on the floor so I can rearrange it like a huge, literary puzzle:

Then tape it all back together so it'll stay in the new order in case I have to stop mid-transcribe:

And then we start typing: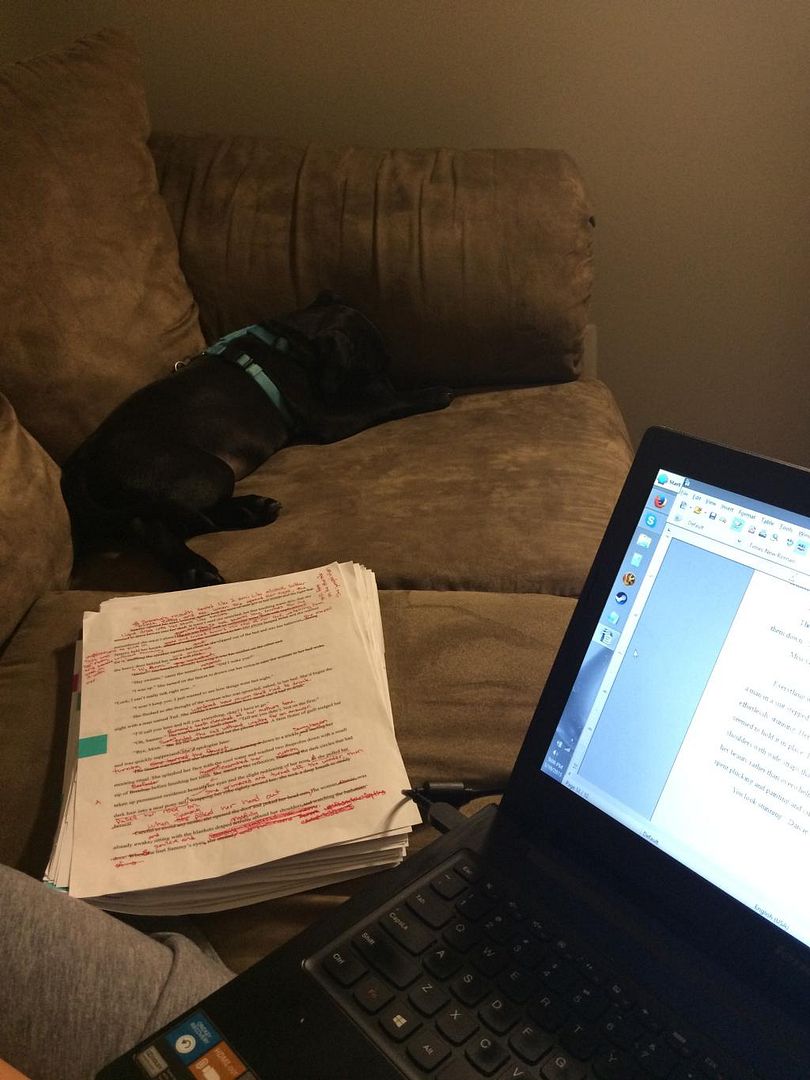 Until the furry companions get in the way and you realize it's 3 a.m. and you should get some sleep...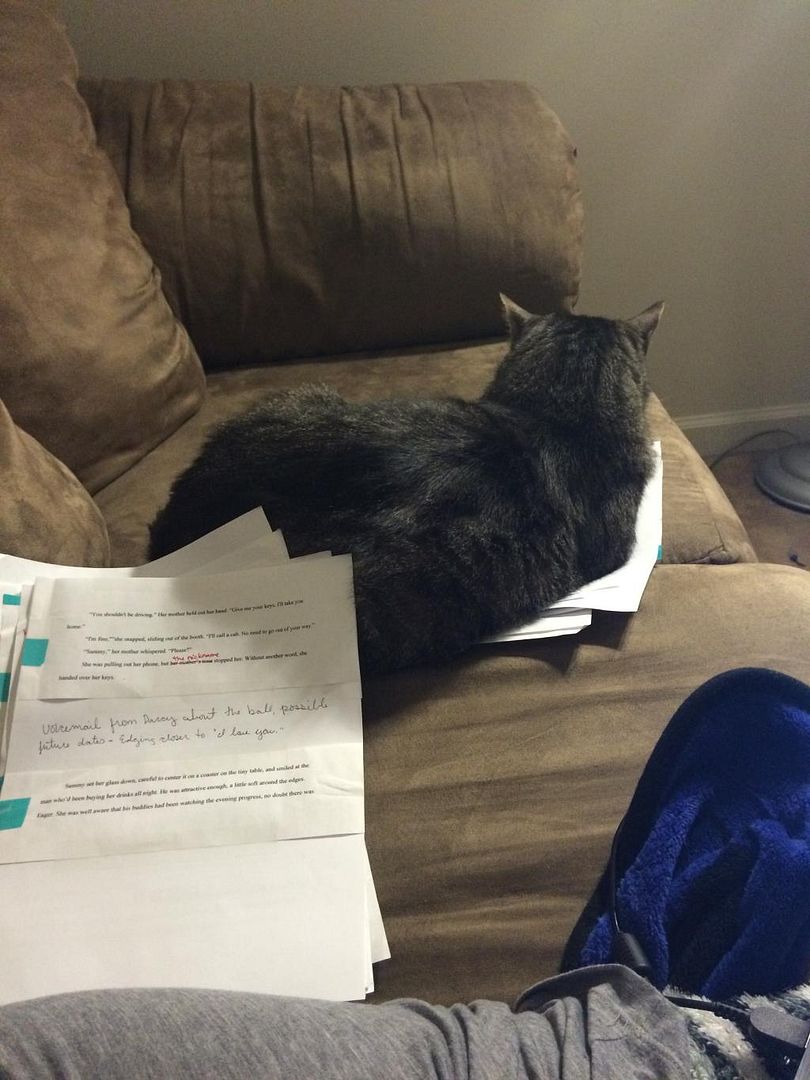 Then you wake up the next morning, set laptop on puppies head, and get back to typing: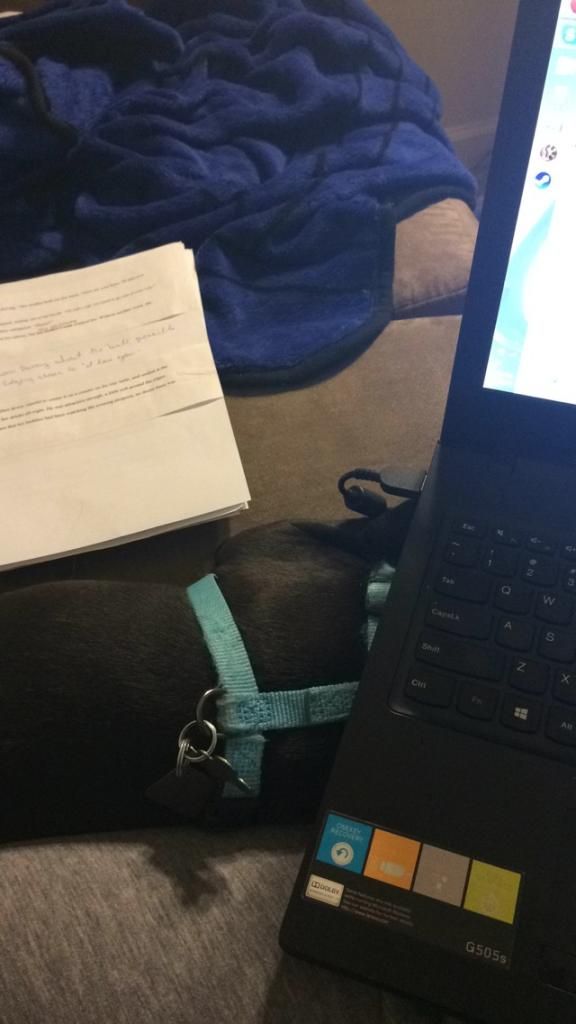 CSS made by
TwiggyTeeluck

Watch

Reply

that first pic looks suspiciously familiar...... (seriously, will you get out of my head?

) & htat last pic is too much!
Good luck with your upcoming projects & tasks!
Reply

But your head is so soft and squishy and warm. I like it there.
Reply

If that had been me doing a literary puzzle on my eerily-similar-to-yours floor, my cat would have catted all over it. Flying bits of scene all of the place, at least one would bet shredded and/or eaten, and then he'd just lay it on it and cute his way out of trouble.

Reply

You know, my kitties did cat on it once. I had one piece that was totally shredded and had to be taped back together.
Reply

did your dog turn into a cat
Reply

He did! No, they swapped places. Puppy wags his tail too much for kitty to consent to sharing couch space that often. Puppy got put in his crate, so kitty came to get loves.
Reply